Old Maps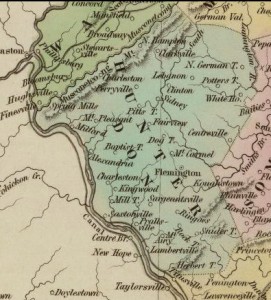 RUMSEY  –  Gordon/Bradford map of 1838
This is what Hunterdon County looked like when Delaware Township was divided from Old Amwell.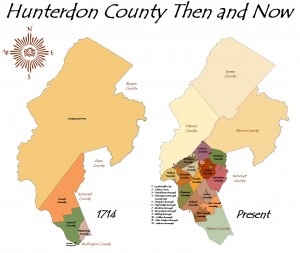 This is Hunterdon County's official map for its 300th anniversary celebration.  It shows how large
the county was in 1714 [it included what are now Sussex, Warren, Morris & Mercer Counties]  and
indicates the approximate size of our "Old Amwell" Township [most of the orange].